It is that time of year, the daffodils have sprung to life, the weather is improving and your skin is going into shock at receiving some sun, and we all think about "Spring Cleaning". One often neglected area at this time of year however, is the company IT Systems.
So here is a short list of areas for you to review over the coming weeks to ensure your IT Infrastructure is all set for the year ahead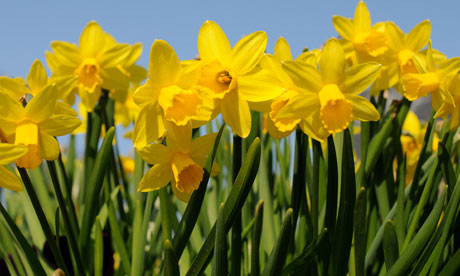 1. Check your business internet package
Up and down the country fast, super-fast, even faster broadband packages are being made available to more and more businesses. Take a little time to review your current package. Compare it to other websites, and even other businesses you work closely with to ensure you are not paying over the odds for an internet service which is worth peanuts.
2. Evaluate your website and hosting
When was the last time you reviewed your website and hosting. Is the content on your website up to date? Websites have become the biggest "shop window" for all businesses, and you should make sure yours is up to date and relevant to your customers.
At the same time, review your hosting and make sure it is doing everything you need it to. Not only can you get your email, website and backup all hosted together, but email/web hosting has been upgraded recently to newer Microsoft products.
3. Review your IT support/get some IT Support
You may have been using an IT Support company for some time, and be very happy, but as with every other service you require, you should always take the time to stop and ask whether you are getting the service you should be.
If you are a small business with only a few machines or you have a home office, you can often find yourself caught short by thinking you don't need an IT Support Supplier in place. Choosing someone for your IT Support should take time to find the right supplier at the right price, and shouldn't be a last minute rush. Look for a cost effective tailored solution for your business to make sure you get the service you need.
4. Update your IT inventory
Do you have an up to date list of all the machines you have in your company? When asked the question, which computer does Sally in Accounts use, can you answer? An up to date list of computers not only helps manage licenses, and manage hardware rotation if you have a 3 year replacement plan, but it can also help diagnose issues if you have a record of when a machine was purchased. Also, a list showing machine specifications compared to each other can make it much quicker to find out why one machine is running better than another.
5. Ask your staff if they're happy
Sometimes the best way to find if things aren't running as they should is asking your staff themselves. Staff may be losing minutes or even hours in a day waiting for slow PCs, and you might not even know about it. If IT systems are running slowly, processes are more difficult than they should be, or users don't feel they are properly trained on the systems they are using, they will be the first to tell you, if you ask. Take the time to speak to them and find out where they feel your IT Infrastructure could be improved.
If you are unsure on any of the above points. If you need help putting together an inventory of your IT equipment. If you don't know the best broadband or hosting package for you, contact TLP today and we can complete a site visit to advise you on any improvements that could be made to your IT infrastructure. Call us today on 01737 824 003 or Freephone 08000 32 34 00